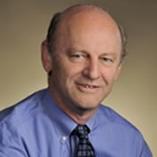 Alan Daugherty, Ph.D., D.Sc., F.A.H.A.
Associate Vice President for Research Core Facilities
Dr. Daugherty is the Linda and Jack Gill Professor of Preventive Cardiology, Director of the Saha Cardiovascular Research Center, Chair of the Department of Physiology, and Senior Associate Dean for Research in the College of Medicine. Over the last year, Dr. Daugherty has served in a part-time Special Assignment role assisting in developing an oversight process for institutional research core facilities.
Within the Office of the Vice President for Research, Dr. Daugherty will:
Facilitate operations of University Service Cores
Facilitate operations of the Division of Laboratory Animal Resources